Our Team is Prepared to Restore Your Glendale Home After A Fire Damage Disaster
8/14/2019 (Permalink)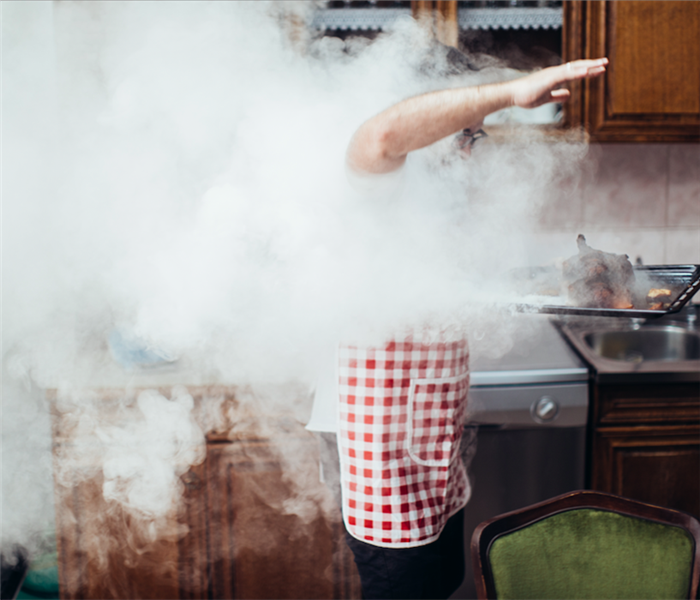 Fire damage can appear anywhere in your home. Call the remediation specialists at SERVPRO today for assistance.
Best Approach for Fire Damage Assessment in Your Glendale Home
Many Glendale homeowners seek to save their money whenever possible, and especially after devastating circumstances like fire loss incidents, this practice is even more critical. While there are aspects of fire recovery that even untrained homeowners can oversee and complete, more complicated tasks can prove dangerous or more destructive if not performed correctly and quickly. Our professionals have accreditation through the Institute of Inspection, Cleaning and Restoration Certification (IICRC) as Fire & Smoke Restoration Technicians (FSRT), which keeps the entire response team up to date with the latest practices, equipment, and products to make even damage assessment happen efficiently.
Fire damage in Glendale homes can be much more profound than cosmetic concerns. Many of the lingering issues after even a small fire gets extinguished are not discernible to the naked eye, and therefore get overlooked without the appropriate training and experience our SERVPRO professionals have. The excessive temperatures of residential fires can alter the composition and integrity of exposed materials, requiring a thorough inspection and assessment to determine their threat level.
Knowledge provides confidence and peace of mind to our customers and gives our SERVPRO team a foundation to formulate the tailored plan of restoration explicitly designed for the individual property in question. While many homeowners mistakenly believe that damage assessment is little more than a smokescreen for higher upcharges or finding problems that do not exist, we have an honest and earnest approach to our recovery work to protect our clients and their properties – which includes the out of pocket expenses involved.
Inspections must happen as quickly as possible because there are multiple layers of effects and threats that exist in the property, the most pressing of which is structural failure and deterioration. It does not take long for compromised construction materials to become too weak to function correctly, which can result in injuries when these elements collapse under the weight of inspectors.
Secondly, contents within the property can become more and more damaged without the appropriate intervention of our trained team. A thorough assessment of the property earmarks these compromised possessions for removal to our facility for focused cleaning, deodorization, and safe storage until they can get returned.
While it might be tempting to oversee the inspection and assessment of your fire-damaged home on your own, there are many concerns to this approach as well. A safe practice is to trust your property to the experienced hands of our SERVPRO of Eagle Rock / South Glendale fire recovery team. Give us a call anytime at (323) 255-1000.
Click here to see more about Glendale.