The Ultimate Guide to Commercial Water Damage Remediation in Your Glendale Business
6/7/2019 (Permalink)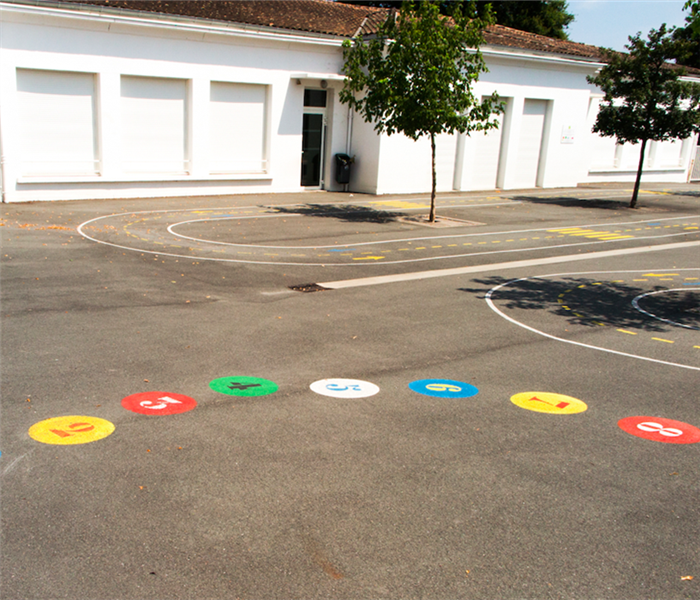 Don't let your Glendale day care facility get closed down long term over water damage issues. Contact SERVPRO today for all remediation needs.
Handing Commercial Water Damage in a Glendale Day Care Facility is Simple With Professional Help
When parents drop their children to a day care center, they expect excellent care from the facility. However, some situations like water loss resulting from broken pipes, malfunctioning appliances, or children leaving faucets running are hard to control. Indoor water loss can disrupt the schedules of both children and parents.
If there is commercial water damage in your Glendale daycare facility, the priority is getting the children to a safe place, and then removing the water to restore the facility to its pre-incident state. You can trust SERVPRO franchise professionals to remove any standing water, and dry their affected areas, making the incident seem "Like it never even happened." Handling water loss quickly can prevent further damage like mold growth, which can ruin the structure or cause health effects to the children and staff.
If some of the supplies in your daycare center like blankets, stuffed animals, pillows and dress-up clothes have sustained water damage, we can take them to our facilities and use an Esporta machine to clean them and return them to you in excellent condition. The Esporta Wash System is a wet-wash machine designed to recover soft contents ruined in fire and water disasters. We can also restore water-damaged books through document drying methods like air drying, vacuum thermal drying, and vacuum freeze drying.
It is likely that your nap mats are covered in vinyl, non-pervious material. If that is the case, our crew can move the nap mats out of the affected areas, wipe them down, dry them and use disinfectants to sanitize them. Our SERVPRO crews can use advanced extraction equipment like pumps, and shop vacs, to remove water and then use large fans and dehumidifiers to dry the areas. We can also install moisture detecting hygrometers and infrared cameras to guard against residual dampness under subfloors, behind walls and other places where bacteria and mold can grow. We follow up the water extraction and drying process with disinfection to kill harmful microbes, making the living environment safe and healthy for the children to return.
If you have water damage in your daycare facility, call SERVPRO of Eagle Rock / South Glendale at (323) 255-1000. We offer remediation services around the clock and can get your facility back to usual operating processes quickly.
Click here for more information about the city of Glendale.