Los Angeles Flood Damage - Learn About Flood Damage In Los Angeles For Your Safety
4/4/2016 (Permalink)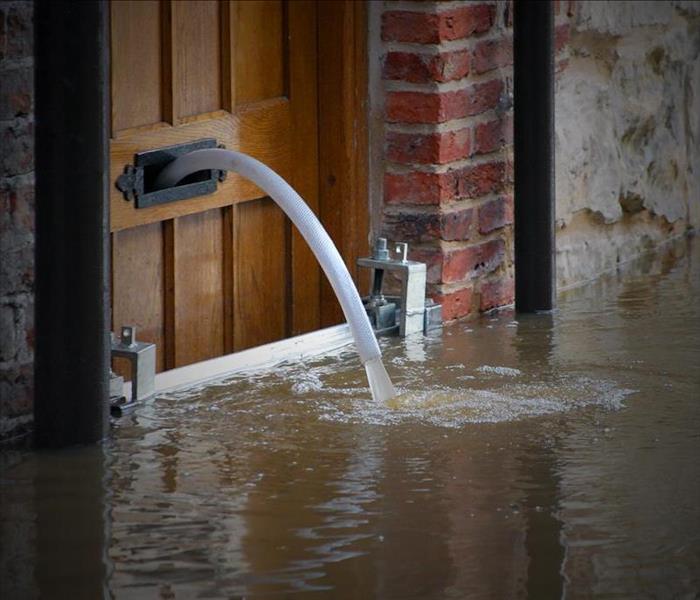 Our team at SERVPRO can quickly respond to your flood damage in Los Angeles, day or night. We are faster to any disaster!
Learning About Your Residential Flood Damage In your Los Angeles Home
Flood waters can come from a number of sources. The cause of this dangerous condition can be by a local stream or river, a broken sewer connection or even a dishwasher or kitchen faucet that has come loose while you are away from home. No matter what caused your particular Los Angeles Home flood damage, you should be prepared for it ahead of time.
The basics of flood damage preparation could be called the ABC's of flood preparedness. It is summed up in the following way:
A is for Always Stay Prepared: When flooding in Los Angeles occurs, it may impact more than just your home, and that can be dangerous for several reasons. You may not be able to get out of the house to get to the store. The electricity may be turned off because of the disaster or because the damage to your home is so severe it had to be shut off. The cause of the flooding could be from a weather system that can prevent you from even considering going outside.
Being prepared means having emergency supplies including first aid gear and all of the phone numbers you need. This also includes food, plenty of water because all of the water around you could be contaminated. Store dry and canned food above the level that water can easily rise in a ground floor or upper level of the home.
B is for Backups: Two of those phone numbers you should have stored away are the insurance company and one for a water/fire/disaster restoration company. Some of the things that can and often do happen, when there is a lot of water present, are molds and a lot of Los Angeles flood damage. It does not take long for the presence of molds to make themselves known.
It is not at all uncommon for molds to begin their growth to begin within 24 to 48 hours and it can accelerate fairly quickly. If the water is coming into your home from a sewer or septic tank backup, the water you have is contaminated with more than just whatever dust and dirt it can pick up on the way inside. The backups that this letter represents means having a backup to all of the efforts you can supply to the task of reclaiming your home from the water and the damage it brings.
C, of course, is for clean up: Know where the main water shut off is because if the water is coming from somewhere in the house, it may be up to you to get it shut off. C could also be for Calling a restoration company that can come in and do the important tasks involved in restoring your home back to a clean, safe and healthy condition.
The appropriate cleanup entails a complete inspection of all damage, including looking for molds, mildews and failing building materials because of the absorption of water or the deterioration of them by that mold.
Following the cleanup is the repair work that must occur due to the damage as well as the painting and replacing of anything that had to have been removed and disposed of.
Flood damage is not an event to take lightly, nor is the work involved in making everything right again.
Locally Owned Company with National Resources
If you have experienced water, mold or other disasters in your Los Angeles home, call SERVPRO of Eagle Rock at (323) 410-0041 for help with your ABC's.