We Are Available 24/7 For Your Glendale Fire Damage Restoration
3/27/2019 (Permalink)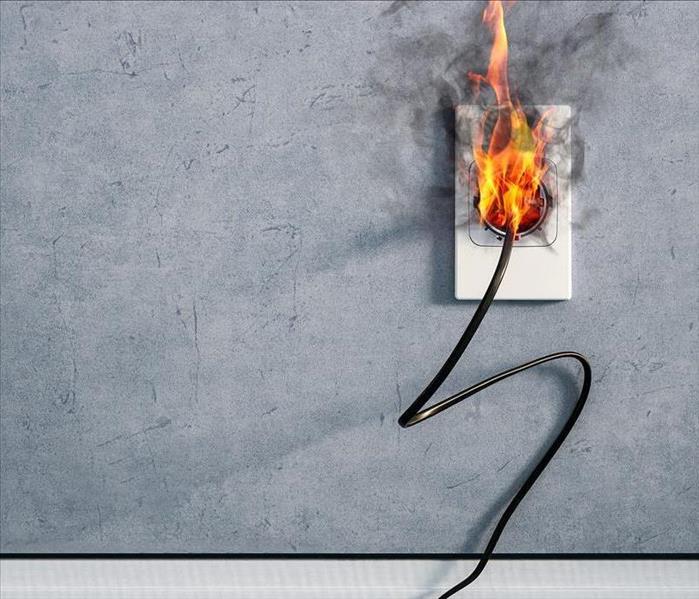 We can restore the odor in your home after a fire. We have the experience and training to handle any job big or small so call us right away.
Small Fire in Your Home in Glendale is Restored by SERVPRO
It only takes a spark from an old wire or an uncontrolled kitchen grease fire to suddenly have flames in your home. Even if the fire damage seems small, there is no telling how widespread it is until an expert team evaluates it. As a homeowner, it is good practice to seek professional advice rather than risk an incomplete restoration of your home.

When there is fire damage to your home in Glendale, SERVPRO is here to help. We know that an emergency can occur at any time, which is why our team is at the ready 24 hours a day 7 days a week to respond to your needs. Upon arrival, our Green Fleet focuses on safely entering the premises and assessing the impact the fire has had on the structure of your home and your belongings.

Our IICRC certified technicians have been specially trained to methodically draw up a plan of action to restore your home to its mint condition. In doing so, our SERVPRO team disposes of any materials beyond being salvaged and applies best practices to restore those that can be saved. As we move along your home, we apply material-specific solutions to porous and non-porous surfaces to remove soot and smoke remains.

Perhaps one of the most irritating remains of a small fire is the odor it leaves behind. Our SERVPRO team has at its disposal a wide array of techniques to help neutralize the offending odor. Aside from the common aroma pellets, we can bring an ozone generator into your home to purify the air, or take advantage of a charcoal activated filter to clean out all of your HVAC systems. Depending on the severity of the smell we tailor the treatment to your needs.

SERVPRO of Eagle Rock/South Glendale has the training and expertise to help you fight the unwanted results of a fire in your home. Reach out to us at (323) 255-1000 and put our skills to work for you. We always strive to leave your home "Like it never even happened."
Click here for your downtown fitness guide.