Why SERVPRO? Fast Help When Your Eagle Rock Property Needs It Most After the Firestorm
11/13/2018 (Permalink)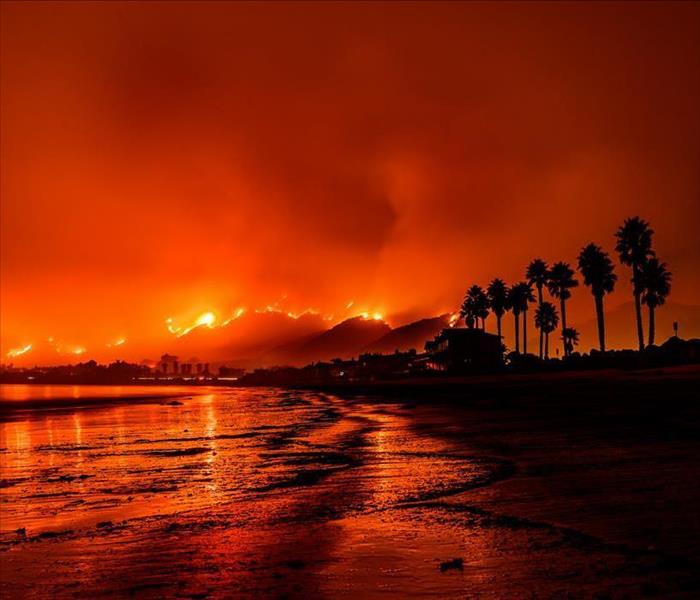 California, Los Angeles, and Eagle Rock All Suffer from The Woolsey Wildfire--Call SERVPRO for Help with Recovery
Wildfire Cleanup and Recovery for Your Eagle Rock Property
With the devastation of the Woolsey Wildfire to Eagle Rock homes and businesses, many homeowners have already or soon get their first look at what happened to their property. Some structures within the path of this disaster no longer exist, but for those deemed fortunate enough for their houses to remain standing and salvageable, finding the right professional assistance in this trying time is not as challenging as you might believe.

Our franchise has a wide array of personnel with IICRC-certifications in Fire and Smoke Restoration to help overcome the effects the wildfire had on your Eagle Rock residence. With many homeowners struggling to determine what has to happen to restore their properties, our rapid response team can ensure that an efficient assessment of the damage gets conducted to provide your insurance provider the appropriate evidence and documentation of the work your property requires.

Smoke and soot are common effects many homeowners outside of the devastating path must contend with in their houses. Our SERVPRO professionals have our Green Fleet of box trucks and other restoration vehicles stocked with equipment designed to overcome these effects fast. Our air scrubbers and high-powered vacuums can help to tackle both indoor air quality concerns as well as set in soot on surfaces throughout the property.

Smoke can spread quickly throughout your home, affecting a wide area in a short period. With our thermal foggers, we release an OSHA-approved chemical compound into the environment and affected materials to neutralize the harsh odor on contact and eliminate it permanently. This deodorization process is safe for use on carpeting, clothing, fabrics, drapery, textiles, and other materials affected by the spread of smoke and foul odor.

For those directly affected by the wildfire, our SERVPRO rapid response team can help prepare your property for reconstruction and rebuilding necessary after structural damages. We use controlled demolition techniques to carefully remove only the unsalvageable materials and leave a clean area for replacement materials to get installed.

The wildfire has affected so many homes and businesses throughout our area, let our SERVPRO of Eagle Rock / South Glendale help you clean up the mess and restore your property efficiently. Give us a call today at (818) 244-6005.
More about this area by clicking here